24-07-2015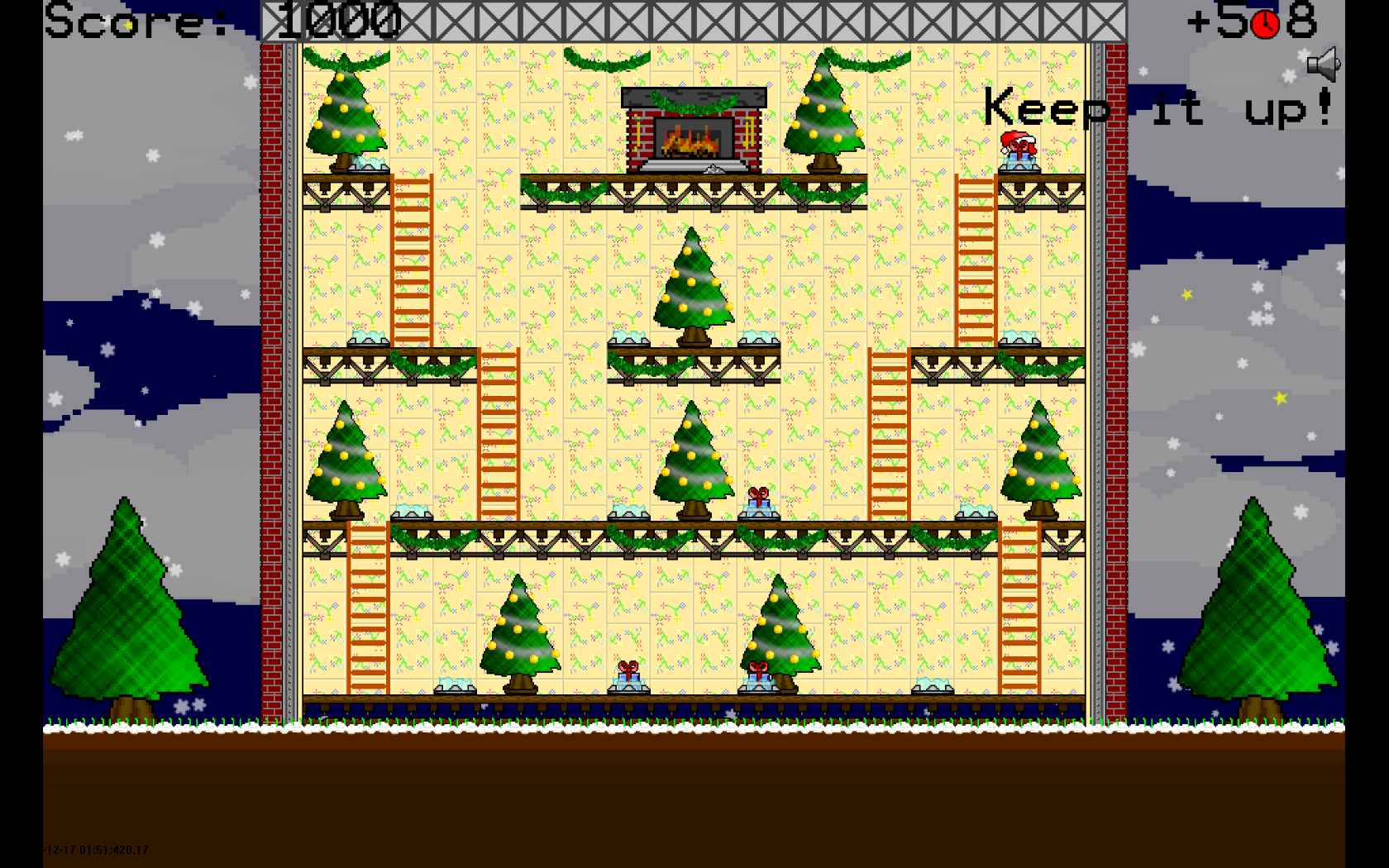 Oh Evil Santa Rampage; this brings up old memories looking at this game. It was the game of firsts. First game I had real feedback on, fist game more then 5 people played, first game ever to be touched by a foreigner, first game to be made within a weekend and my first ever Ludum Dare. This was also the weekend where I met one of my best friends and now my partner in Random Abductions. Memories indeed.
The game is about burning presents of spoiled kids. To teach them the lesson of materialism. Burn as many presents within the time limit (burning gets you extra seconds) to score the maximum amount of points. But beware of good Santa, he puts out the fire so you can't burn presents for a while.
The music is by BIT SHIFTER and is an 8-Bit remake of the popular song Let it snow.
You can play the game here.